Qassem Soleimani, head of Iran's elite Quds Force, killed in an air strike
BAGHDAD (Reuters) – Qassem Soleimani, a 62-year-old general, was regarded as the second most powerful figure in Iran after Supreme Leader Ayatollah Ali Khamenei. The overnight attack, authorized by President Donald Trump, marked a dramatic escalation in a "shadow war" in the Middle East between Iran and the United States and its allies, principally Israel and Saudi Arabia. Top Iraqi militia commander Abu Mahdi al-Muhandis, an adviser to Soleimani, was also killed in the attack.
Iran threatened to retaliate after a U.S. air strike in Baghdad on Friday killed Qassem Soleimani, commander of Iran's elite Quds Force and architect of its growing military influence in the Middle East.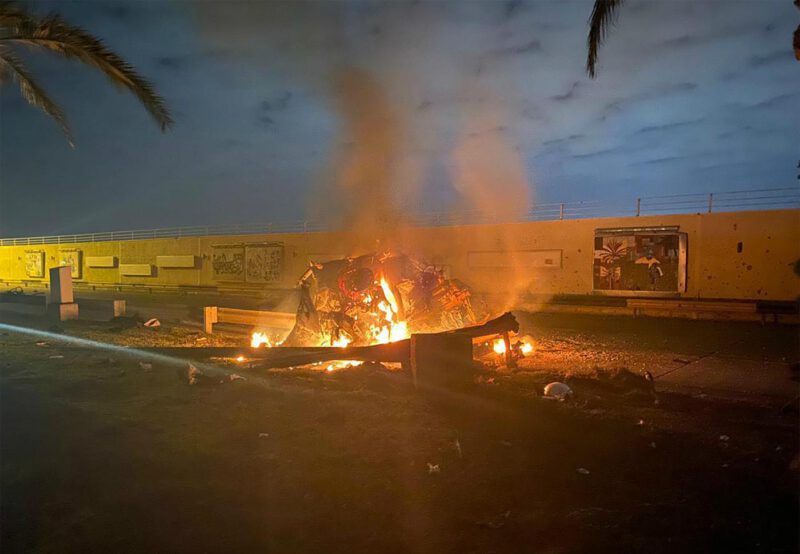 Who was Qassem Soleimani, Iran's IRGC's Quds Force leader?, Al Jazeera
Qassem Suleimani's death threatens to open grisly new chapter in Middle East, The Guardian
U.S. Strike in Iraq Kills Qassim Suleimani, Commander of Iranian Forces, The New York Times
U.S. Strike Kills One of Iran's Most Powerful Military Leaders, Foreign Policy
Suleimani Killing Sparks Fear of War and Economic Turmoil, Foreign Policy
L'Iran perde il suo "mastermind" mediorientale, Huffington Post
Raid Usa in Iraq, con l'uccisione di Soleimani la mezzanotte della guerra è più vicina, Il Fatto Quotidiano